2019 Kia Sportage Driving Impressions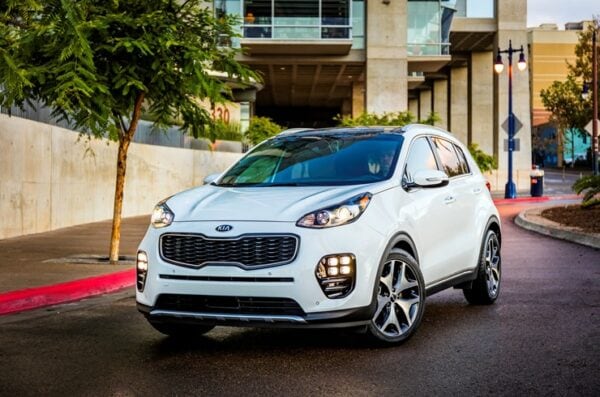 The 2.4-liter engine in the LX and EX delivers ordinary acceleration, with its 181 horsepower and 175 pound-feet of torque. It's adequate but also quiet, with a mere soft growl entering the cabin.
Most of our seat time was in the SX Turbo, whose 2.0-liter turbo-4 delivers 240 horsepower and an awesome 260 pound-feet of torque.
Although the handling can't be called sporty, by crossover standards the Sportage likes a curvy road. It rides well, without much harshness, especially the LX with its softer-sidewall tires on 17-inch wheels.
The SX Turbo has a different cornering character–confident and predictable, precise and sure-footed–with its revised dampers, firmer springs, and slightly modified steering settings.
The available all-wheel-drive system is a simple one that shifts power rearward when the front wheels slip.