2019 Kia Rio Driving Impressions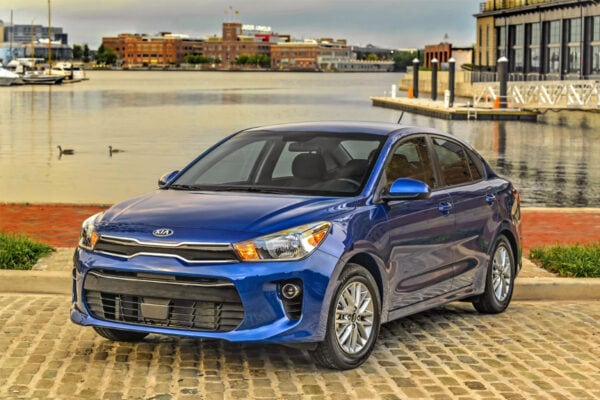 The 1.6-liter inline-4 makes 130 horsepower and 119 pound-feet of torque, which is enough to provide adequate acceleration for its light weight, especially on around-town spurts, and it doesn't need to be revved a lot, except maybe on longer hills to keep the momentum from lagging. The 6-speed automatic transmission is a good partner, providing shifts that are fairly quick and sharp.
We like the way the Rio rides on its standard 15-inch steel wheels that take bumps in stride. It's firm and composed, while still being soft enough for city driving.
The Rio's thick three-spoked steering wheel, the same one used on sportier Kias like the Stinger, feels good. The steering is well-weighted and precise, though the road feel is minimal. On a twisty road at modest speeds, the Rio is composed and confident; its tires are narrow, designed to deliver fuel mileage, not aggressive grip. The brakes work well, even without rear discs.